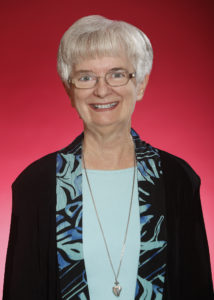 By Sister Mary Catherine Clark, ASC
Courtney, my neighbor, had spread salt along her sidewalk as a wintry mix of ice and snow fell from the sky in St. Louis. Then, she came over to our home and kindly spread salt on our front porch, steps and sidewalk.
What a quiet, unassuming random act of kindness that I just happened to see by accident as I went to my front window to assess how long it would take me to de-ice my car this wintry morning. I was so touched by her care of "the dear neighbor" for us. And we are relatively new neighbors, living in our home only a few months.
A short time later, I opened "Word Among Us" and the day's commentary was focused on salt and the following line of the Gospel:
"Keep salt in yourselves and you will have peace with one another." Mark 9:50
Courtney's act of kindness with salt and the reading about an unconventional use of salt were like a spiritual tsunami. For six years, I wrote a column in the parish bulletin that I named, "Be Light! Be Leaven!" Salt and light are extraordinary metaphors for the spiritual life and abundant in the Scriptures.
Yet, despite years of pondering the properties of salt, I had never been so aware of its ability to melt what is hard, crusty and dangerous. Ah, salting something makes it permeable, makes it safe. And so I ask myself, how am I willing to be salted so that my own mind and heart are willing to be transformed?
What random act of kindness might you do today that will melt another's heart, will break open another's pain and let compassion inside?
Thanks, Courtney, for "preaching" the Gospel to me this morning!