By Sister Janis Yaekel, ASC
I am Sister Janis Yaekel, ASC and I have pancreatic cancer. In fact, I have lived with cancer since 2012. I hope to share in my blog my journey and my reflections on the presence of God in my life. It is my hope that those who read my entries will find strength for their own journeys.
---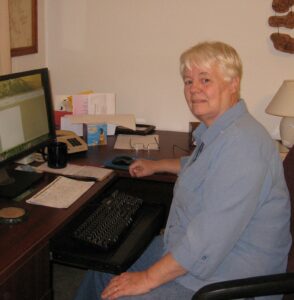 It has been some time since my last blog, but I haven't been feeling very well lately. I am dealing with stomach issues and nausea that is probably caused by the fact that my liver is not working as it should.
My latest MRI and CT scan indicated that the tumor in my pancreas has grown a little and that the portal vein in the liver has completely closed down. My blood test unfortunately indicated that my platelet count has gone down. That surprised me because I was sure that it would go up.
My participation in an immune study is now on hold because I need a platelet count of at least 100 to get into the study. My doctor has decided that I should have chemo with the hope that it will stop the growth of the tumor.
My doctor also has talked about injecting a solution into the spleen to kill off part of it. The spleen apparently holds on to platelets and doesn't allow them to get into the rest of the body.  This procedure hopefully would release the platelets and improve my chances of getting into the immune study.
In the meantime, I spend a lot of time resting. I have lost some weight because I am not eating normally. I am still hopeful that the stomach issue will get better. I hope so because life is not nearly as good when one has issues of the stomach.
I still feed my birds every day and enjoy having the cats around.  They seem to know that all is not well so they have become quite the lap sitters. I still get out to go to the store and things like that and I have dinner out on occasion.
Through all of this, I know that my God is close and walking with me. I hope that I continue to experience His presence.
---