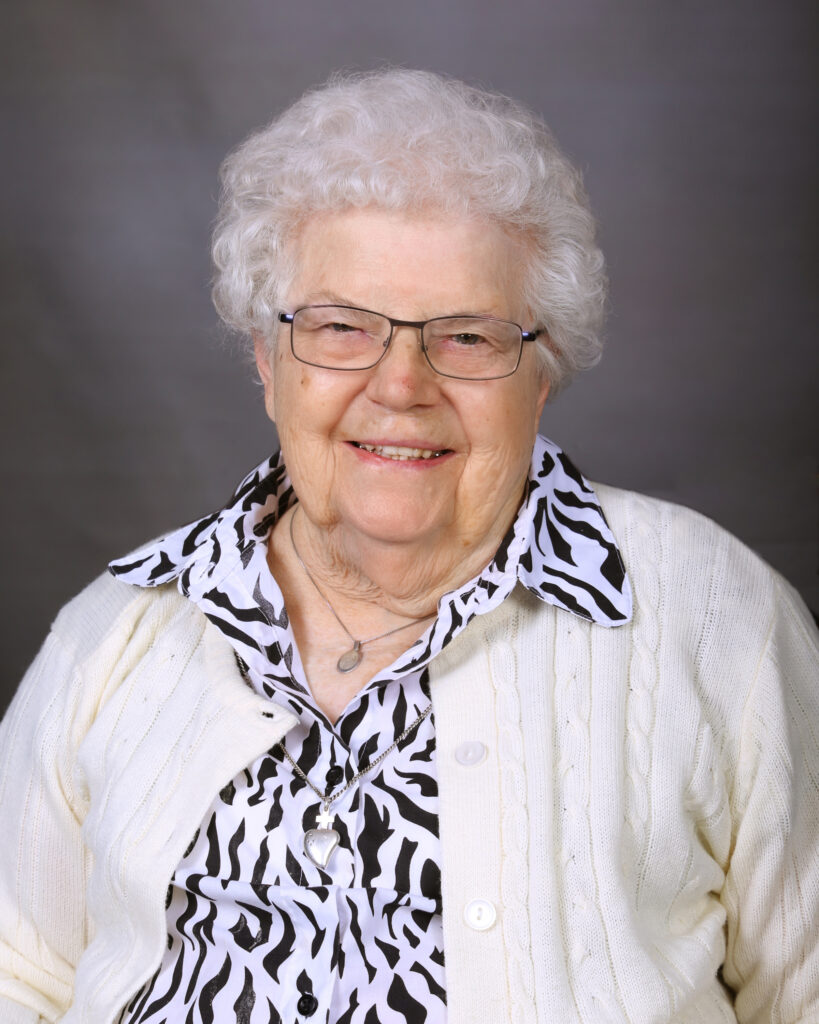 Sister Barbara Riebel, ASC died on April 25, 2021 at Caritas Center in Wichita, Kansas. She was 97 years old and had been a professed Adorer of the Blood of Christ for 79 years.
Sister Barb was born on December 19, 1923, on a farm near Schoenchen, Kansas, the sixth of 12 children of Clement and Anna (Dinges) Riebel. The family later moved to Bazine, where they all helped on the farm.
By the time Barb was 10, two of her older sisters had made vows as Adorers. She herself entered the Adorers in 1939, making first vows on August 10, 1941 and final vows on August 11, 1946. All told, four Riebel siblings became Adorers.
She worked as a domestic in Enid, Oklahoma and Kinsley, Kansas, then earned certification for advanced dietary supervision for hospital work in Carlsbad and Artesia, New Mexico; Marion, Kansas and Enid, Oklahoma.
She worked as a nurse's aide in Great Bend, Kansas, then moved to Oklahoma City where she worked from 1975 to 2008 as a dietary supervisor, licensed cosmetologist and pastoral minister at St. Anne Home.
She saw her ministry as supporting the dignity and well-being of the residents.
When Sister Barb returned to the Wichita Center, she opened a beauty shop for the sisters. She also volunteered as a Eucharistic minister at the Center and St. Francis Hospital.
Barb enjoyed visiting with her siblings and extended family, planning family reunions and playing cards, especially Pitch. She shared her card-playing skills with Newman University students during game nights.
Following visitation and a funeral Mass at the Woman of the New Covenant Chapel at the Wichita Center, the body of Sister Barbara was buried at the Wichita Center cemetery.
Preceding Sister Barb in death were her parents, her sisters, Sister Winifred, ASC and Arlene Drake; and brothers Norbert, Paul, John, Victor and Leon. Barb is survived by her sisters, Sister Florentia, ASC and Sister Leona, ASC along with her brothers, Wilbert and Melvin. Many nieces and nephews into the second, third and fourth generations also survive, as well as her community of Adorers.