By Sr. Janis Yaekel, ASC
I am Sister Janis Yaekel, ASC and I have pancreatic cancer. In fact, I have lived with cancer since 2012. I hope to share in my blog my journey and my reflections on the presence of God in my life. It is my hope that those who read my entries will find strength for their own journeys. 
---
I have been off chemotherapy now for almost two months and am beginning to have more energy. Recent blood tests revealed nothing; I'll get results of a CT scan and MRI later in the month.
With more energy, I went into the forest near my home at Ruma, Illinois, and found a nice spot to sit and look over the landscape. After about an hour, I heard a noise behind me and then caught sight of something white in the corner of my eye as it began to go past me about 10 yards away.
I thought it was a deer at first but when it got into full view, I saw that it was a coyote. I was both excited and a little frightened, but he didn't seem to know I was there and trotted on past me without incident. A short time later, I did see three deer run through the woods.  I think that perhaps the coyote may have scared them.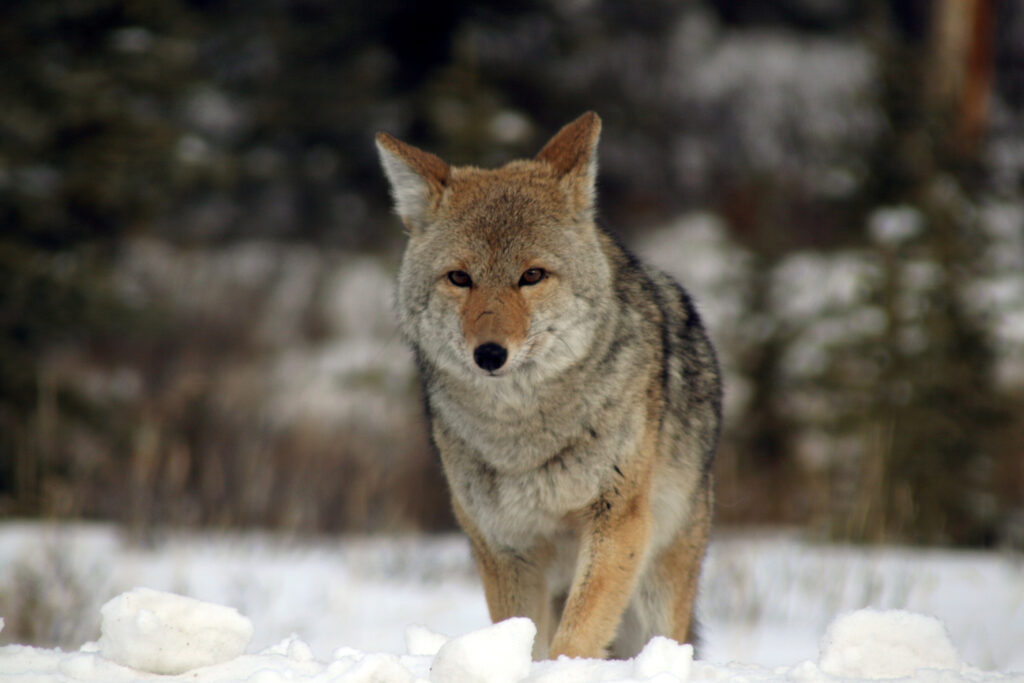 Being in the woods in winter is special. Not only are winter woods free of bugs and poison ivy, but they reveal the landscape that foliage covers in summer.
One can see the rise and fall of the terrain. The creeks are much more accessible.  The quiet of the winter forest reveals more sharply the sound of something stirring in the leaf-covered ground.
I often think about the winter landscape of my soul during the Christian season of Lent, a time for taking stock of one's life and honestly looking at the inner landscape.
In this season, we are invited to get real, to drop all the pretenses and all the useless trivia that so often creep into our day-to-day living and find the authentic self.
We are called to claim our true place in creation and understand that God is God and we are not.
The stark winter forest has great beauty. During Lent, let us uncover our own real beauty, the unique person that each of us was created to be.
---