By Sr. Maureen Farrar, ASC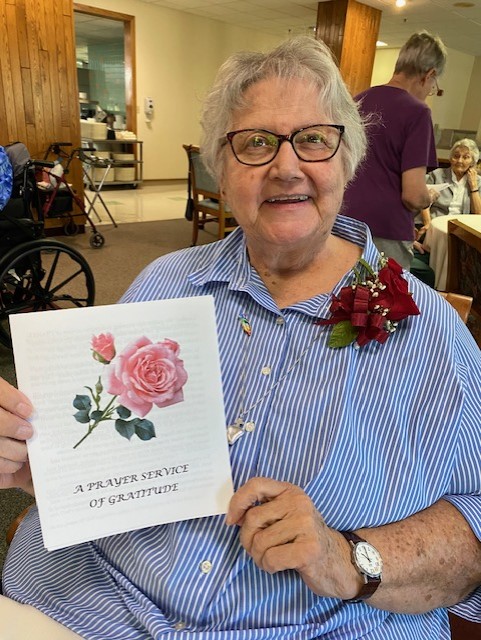 On the evening of October 1, the local house at the Wichita Center gathered to thank Srs. Fran Schumer (pictured right) and Diana Rawlings (pictured left) for their seven years of service as the Community Life Team.
Evening Prayer was prayed in the dining room, with an introduction highlighting some of the events of their term: deaths of 30 Adorers, Covid, helping sisters make the journey from Assisted Living to Caritas, ceremonies of all kinds: milestone birthdays, candidacy, vow ceremonies, Jubilees, being part of the Core Community for our newest members, welcoming refugee families, and creative monthly house meetings. Their gift of presence to each and all was mentioned as an invaluable gift.
Following the prayer service and dinner, Sr. Susan Welsby, attired in overalls and a variety of other outfits, entertained all in a fun/serious way, inviting the community to offer their symbolic "gifts" of the qualities they had appreciated in Fran and Diana.