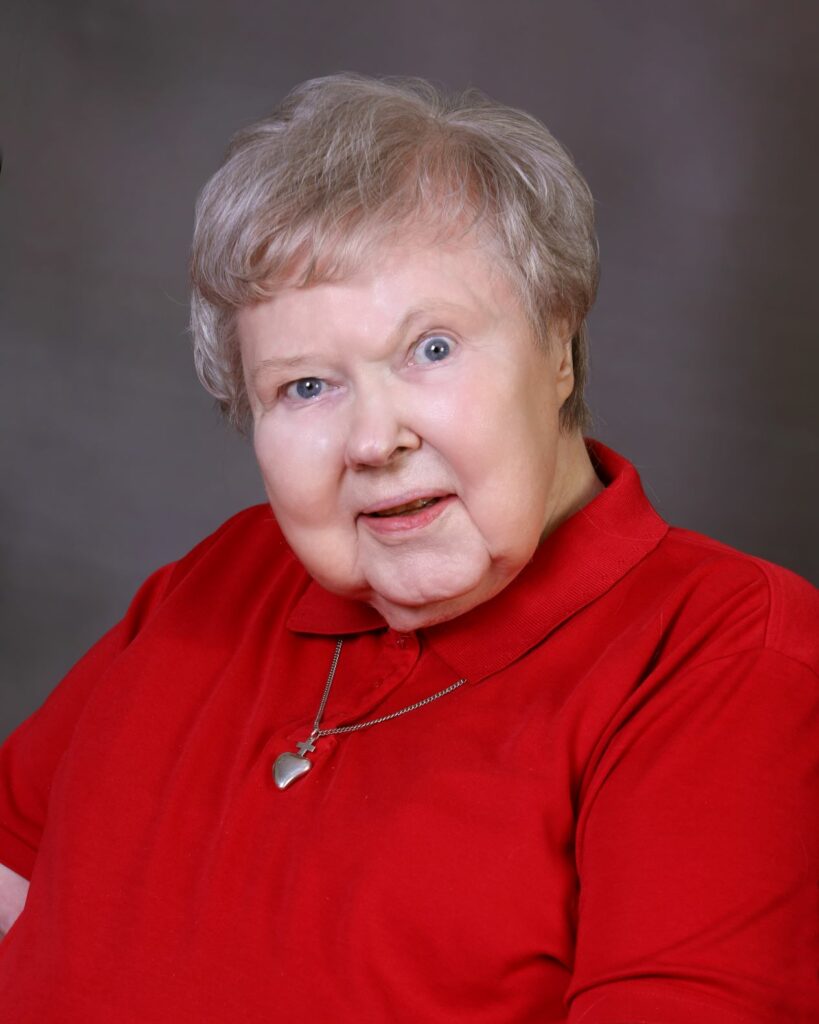 Sister Michaeline Ryan, ASC, of the Adorers of the Blood of Christ, Ruma Center, Ruma, IL died peacefully June 30, 2022. She was 90 years old and had been professed for 62 years. Sister Michaeline (baptized Theresa) was born to Martin and Rozalia (Hazzard) Ryan of Collinsville, IL, and had ten siblings.
Sister Michaeline earned her RN from St. John School of Nursing in St. Louis, MO in 1953. She received her Nursing Certificate from the Kansas State Board of Nursing in Topeka, KS, in 1981.
For almost 40 years, Sister Michaeline served in the health care ministry. She spent 15 years at St. Vincent (now Taylorville) Memorial Hospital in Taylorville, IL, including eight years as the Supervisor of Obstetrics. She also served at St. Clement Hospital and at Clementine Residence, the former retirement home for senior sisters of the ASC community, both in Red Bud, IL Her nursing skills also fitted her for service at St. Ann Home, a Retirement facility for seniors, in Chester, IL, as well as at the Ruma Center where she was Health Care Coordinator for senior sisters for several years; she also served on the Administrative staff at the Center for some of these years.
Her nursing background was also valuable at Casa San Jose, a home for pregnant women, in Grants, NM, where she served as Director of the facility for several years. Following this assignment, she worked at Barclay House in St. Louis, MO, then at Community Care Inc. in East St. Louis, IL, to close her nursing ministry before retiring to the Ruma Center. There she began Living Mission in Later Life while still serving as chauffeur for sisters at the Center for their medical appointments.
She is survived by her brothers Martin and Anthony, her sisters Mary Ryan, Patricia (Bob) Porter, and Eileen (Tom) Blackburn, nieces, nephews, and her ASC community.
She was preceded in death by her parents, her brothers Paul, Michael, Bernard and Patrick, and her sister Rosemary (Roger) Eichholz.
Visitation: July 8 from 12:30 – 2:00 p.m. at the Benedictine Living Community at the Shrine of Our Lady of the Snows, 726 Community Drive, Belleville, IL, with Prayer of Welcome and Sharing of Memories at 1:00.
Funeral Mass: July 8 at 2:00 at Benedictine Living Community chapel followed by burial at the Ruma Center Cemetery, Ruma, IL.