Summary
Sister Mary Ellen (Martin Marie) Hubbard, ASC, celebrated 65 years as a vowed member of the Adorers of the Blood of Christ (ASC) at Benedictine Living Community at the Shrine of Our Lady of the Snows on Saturday, July 1, 2023. She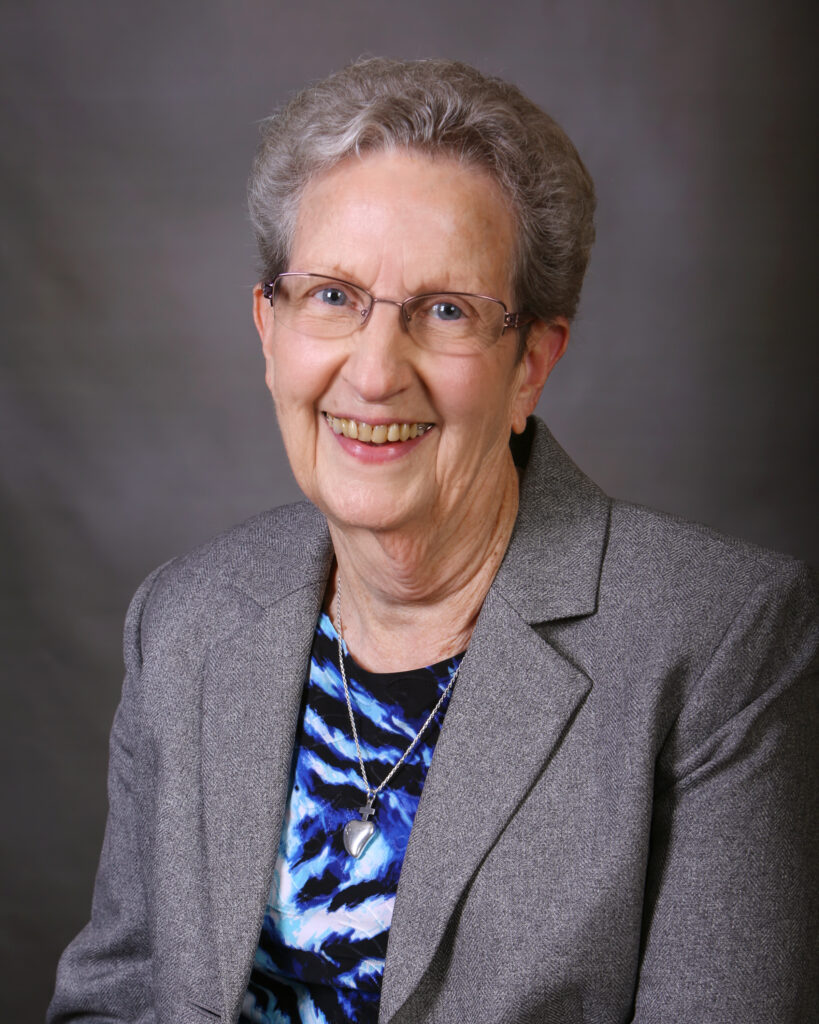 Sister Mary Ellen (Martin Marie) Hubbard, ASC, celebrated 65 years as a vowed member of the Adorers of the Blood of Christ (ASC) at Benedictine Living Community at the Shrine of Our Lady of the Snows on Saturday, July 1, 2023. She made her first profession on July 1, 1958, and her final vows on July 1, 1963. Joined by the ASC community, she celebrated her anniversary with the Eucharist and a reception.
Sister Mary Ellen was born in St. Louis, MO to Thomas and Helen "Nell" (Gould) Hubbard. She received her bachelor's degree in Theology from St. Louis University in 1968. She earned a diploma in Religious Education from Divine Word International Institute, London, Ontario, Canada in April, 1974, and a master's in the same field from St. Paul University, Ottowa, Canada, in September, 1974. She also received a master's in Human Development Counseling from the University of Illinois, Springfield, in 1994. She has worked as a licensed professional counselor in the state of Missouri for almost 25 years.
Sr. Mary Ellen's ministry in elementary school included service as both teacher and principal in several schools in Illinois: Holy Family, Cahokia; St. John, Red Bud and St. Joseph, Prairie du Rocher. In Missouri, she taught at St. Jerome in St. Louis and Our Lady in Festus. She also served at Gibault High School, Waterloo, IL in the areas of religion and pastoral ministry. Her work with youth continued in the Springfield, IL Diocese where she served as Director of Youth Ministry. She also worked in Youth Ministry at St. Jerome in Troy, IL.
Sr. Mary Ellen's community service included being a member of the ASC Formation Team. She began her ministry as a therapist with Catholic Family Counseling in Festus, MO. She currently resides in Arnold, MO and continues her private practice as a psychotherapist.