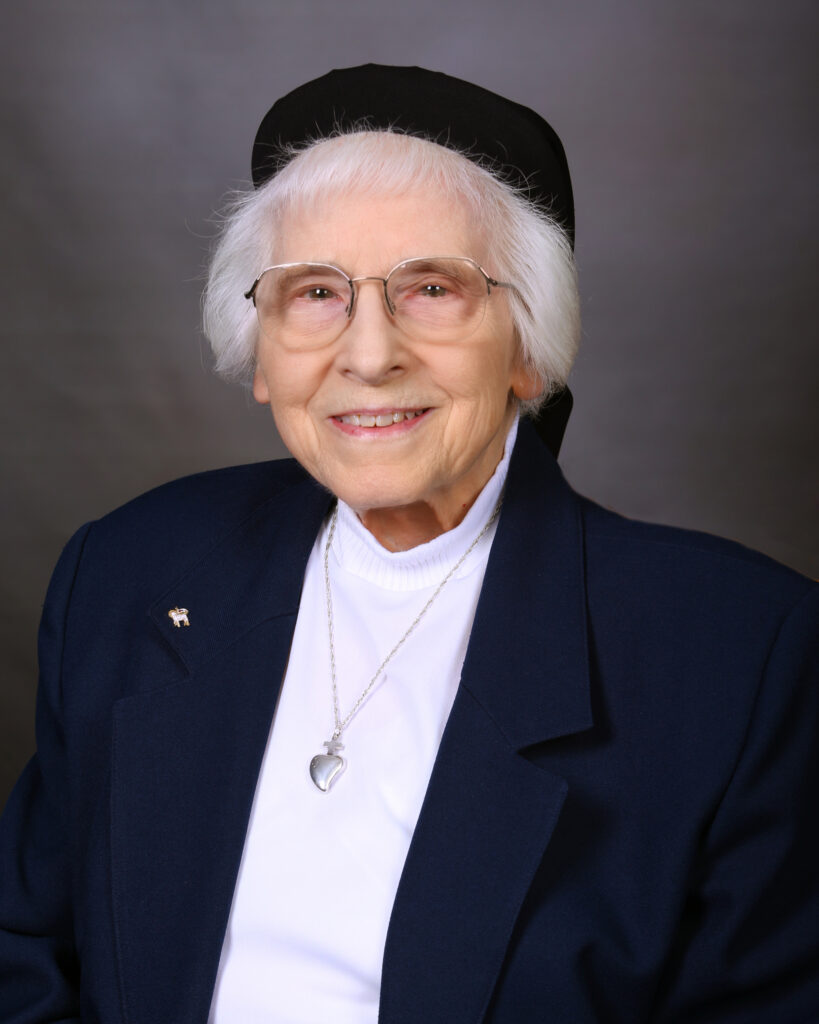 Sister Janice Friess, ASC is celebrating 75 years as a vowed member of the Adorers of the Blood of Christ. She made her first profession on July 1, 1946 and her final vows on July 1, 1951.
Sister Janice was born in Ransom, Kansas, to Mathias and Mary Friess. She received a bachelor's degree in education from Sacred Heart College, now Newman University, in 1963. She was certified as a nurse aide from the Wichita Area Vocational Technical School in Wichita in 1978. She also attended classes at Marymount College in Salina, Kansas.
Sister Janice began her ministry in domestic service at the residence of the archbishop of San Antonio. She served several more years as housekeeper in Kansas and New Mexico. She then began teaching in Wichita, Colwich, Olmitz, Windthorst and Aleppo, all in Kansas.
At St. Francis Hospital in Carlsbad, New Mexico, she served as director of patient relations, admissions hostess, receptionist and nurse aide. She worked briefly as nurse assistant at Villa  Maria Retirement Community in Mulvane, Kansas, and at the Wichita Center. She then served almost 30 years as chaplain at Via Christi-St. Francis Hospital.
In 2013, Sister Janice began Living Mission in Later Life at the Wichita Center.