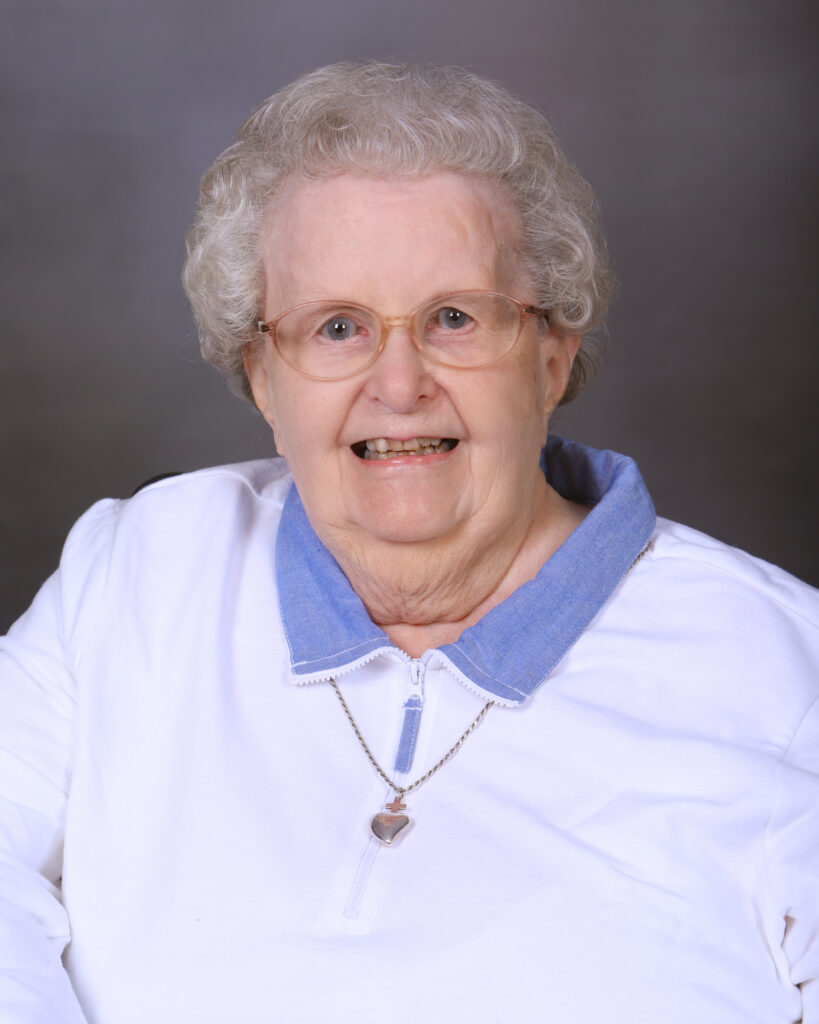 75 years as a vowed member of the Adorers of the Blood of Christ
She made her first profession on August 12, 1945 and her final vows on August 12, 1950.
Sister Cleta Marie was born in York, Pennsylvania, to Cletus and Mary Reineberg. She earned a bachelor's degree in 1964 and a master's degree in 1972. She earned both in education from Duquesne University in Pittsburgh, Pennsylvania.
Sister's ministry in education spanned 50 years and included both junior high and high school students. In addition to teaching, she also served as principal in several schools, at the elementary and high school levels.
On the elementary level, she taught at Immaculate Conception in East Chicago, Indiana; Assumption and St. Jerome, both in Chicago, Illinois; St. Francis in Lumberton, and St. Raphael in Greenville, both in North Carolina; St. Joseph in St. Louis, Missouri; and Precious Blood in Rochester, N.Y. She also taught at several elementary schools in Pennsylvania, including St. Mary in Steelton, Sacred Heart in McKeesport, St. John in Enhaut, Seven Sorrows in Middleton and West End Consolidated in Johnstown.
On the high school level, she taught at Sacred Heart in Lewistown and St. Joseph Academy in Columbia, both in Pennsylvania. She also was principal at St. Joseph Academy.
Sister Cleta Marie served her community as the Local Coordinator of the Center in the former Columbia province. She then served as co-director of the ASC Associate Program in the Columbia area until she retired.
Sister Cleta Marie is now Living Mission in Later Life at St. Anne's Retirement Community.