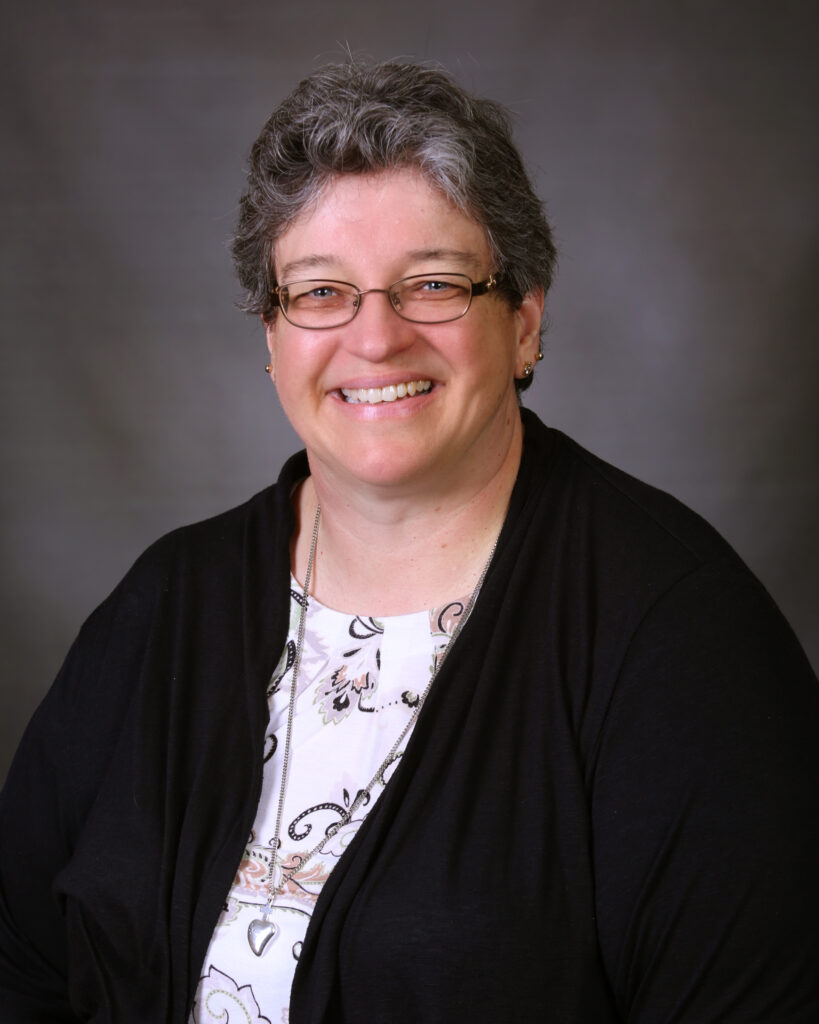 Sister Angela Laquet, ASC, celebrated 25 years as a vowed member of the Adorers of the Blood of Christ at Benedictine Living Community at the Shrine on Sunday, August 27, 2023. She made her first profession on July 26, 1998 and her final vows on September 1, 2002. She marked her jubilee with the Eucharistic meal, followed by dinner/refreshments with the ASC community.
Sister Angela was born in Belleville, IL, to the late Dennis and Jeanette (Meder) Laquet. She earned her bachelor's degree in biology/PreMed from Southern Illinois University in Edwardsville, IL in 1989. She received her master's in occupational therapy from Washington University in St. Louis, MO, in 1994. She is certified as a Registered Occupational Therapist in the state of Illinois.
Her ministry as an Occupational Therapist began at St. John Mercy Hospital in Springfield, MO. She then served for almost 20 years with Memorial Home Services, formerly Taylorville Memorial Home Care/St. Vincent, in Taylorville, IL.
Sister Angela was elected to the United States Region's Leadership Team in 2018. She serves as Councilor and Secretary for the Team. In addition, she is currently the National Coordinator of ASC Associates.
She serves on several Boards/Committees, namely ASC Health, Center of Hope, Villa Maria and the Finance Advisory Council. She is the Treasurer of Region 8 of the Leadership Council of Women Religious. For the past several years, she has served as a member of the Belleville Diocesan Board for Retreats known as Teens Encounter Christ.
Sister Angela lives in the Neighborhood Community in Waterloo, IL.