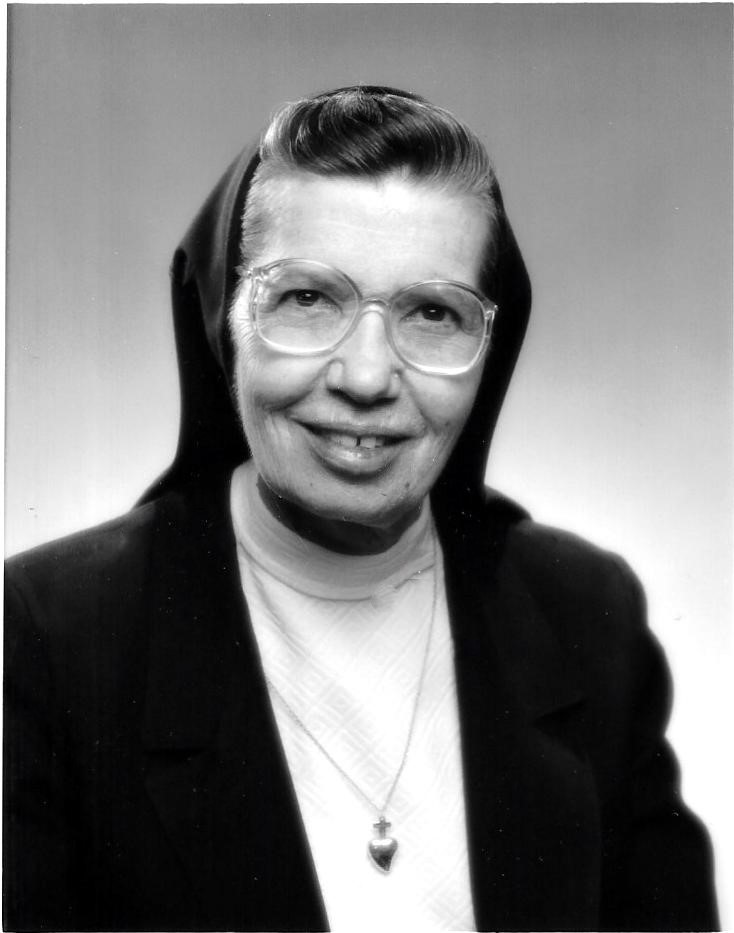 Sister Anacleta Schuette, ASC entered into eternal life, on Wednesday, March 23, 2022 at 11:08 a.m. in Caritas Center, in Wichita, Kansas. She was 96 years old and a professed Adorer of the Blood of Christ for ­­72 years.
Sr. Anacleta was born Leona Catherine on April 28, 1926. Her parents were William and Bernadine (Braun) Schuette of Spearville, KS. She was the second child and first daughter of a family that eventually included three younger siblings. She was baptized the next day in St John the Baptist Church in Spearville. She wrote, "From that day on, the spiritual life of their daughter was treasured by the parents."
At age 84, Sister began her final ministry of living mission in later life at the Wichita Center. Nine years earlier she wrote, "My hope has always been to begin eternity at an early age. My wish for that early age was at the end of 72 years. God did not grant my wish. Some day we will know what God's 'early age for me' is." It turned out to be 96 years, the last of which found Sr. Anacleta dealing with challenges related to diminishing eyesight and hearing.
Sr. Anacleta was preceded in death by her parents, William and Bernadine, her brother Clarence, her sisters Edna and Mildred, and her sister-in-law Margaret (Sullivan) Schuette. She is survived by her brother Elmer and wife Barbara (Finley) Schuette, as well as numerous nieces, nephews, grand-nieces and nephews and members of the Adorers of the Blood of Christ community.
Sr. Anacleta will be welcomed home to the Wichita Center April 8 with a Wake Service at 7:00 p.m. The Mass of Christian Burial will be celebrated Saturday, April 9 at 10:30 a.m. with Fr. Tom Welk, as presider and homilist.
Sister Anacleta, we rejoice that you can now see face-to-face, the God whom you love and served faithfully.