By Communications Associate Rachel Berg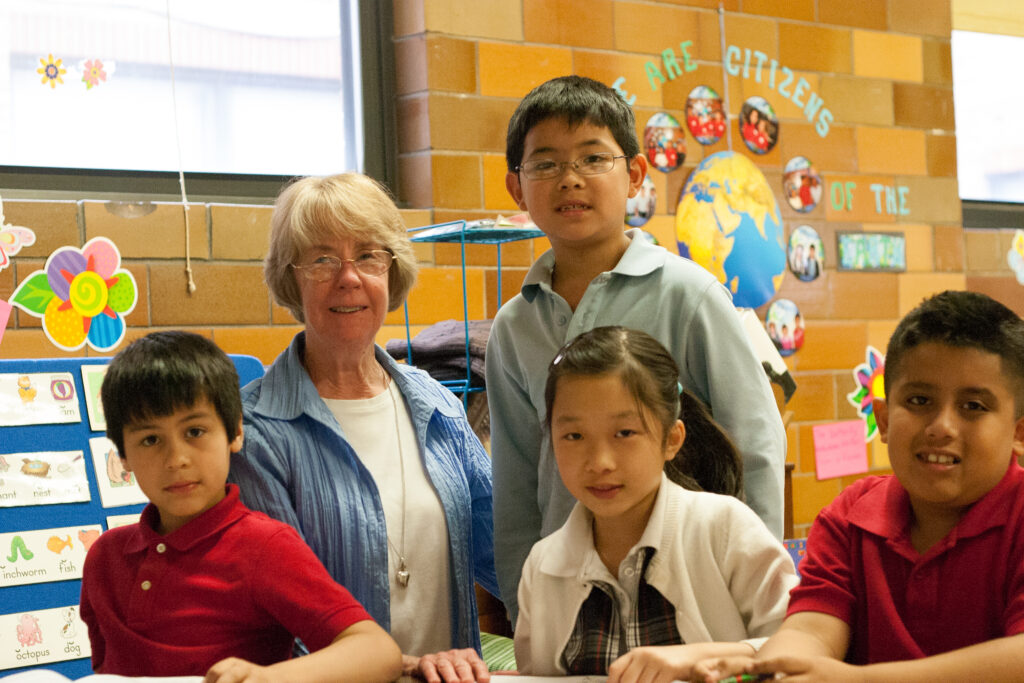 The United States has been referred to as a "melting pot" since immigrants began fleeing religious discrimination, crop failure, and land and job shortages back home in the late 1800s and took their chances in the U.S. in hopes of a better future. Still today, many immigrants come to our country, including many who know little to no English.
In 1998, Sister Carleen Reck, SSND, Sister Susan Borgel, CPPS, and Sister Peggy Moore, OSU, created the English Tutoring Project in St. Louis, Missouri. It arose from a need resulting from many non-English-speaking immigrants and refugee schoolchildren coming to the city and attending some of the city's Catholic schools. Since 1998, English Tutoring Project has expanded its program to nine elementary schools throughout the area and has helped almost 2,000 children learn English.
Two sisters of the Adorers of the Blood of Christ, Sisters Jane Gegg and Joan Stoverink, have worked with this program helping children learn the English language so they could excel at school. One of the Adorers' leadership team members, Sister Janet McCann, currently sits on the group's board of directors. 
Sister Joan Stoverink now lives and works in Rome, but she recalls her many years with the English Tutoring Project.
"The experience of relating with children, ages 5 to 15 years, was very life-giving," Sister Joan said. "It was a delight to see the various age groups acquire English skills in four components of speaking, listening, reading and writing. I enjoyed creating activities using many available resources, yet also supported classroom teachers of the students in skills they needed to "polish" in their homerooms. Using music, art activities, simple cooking, technology, Game Day on Friday, etc. all added to the variety of 30- to 40-minute lessons the students and I could enjoy."
She added, "Helping students appreciate their own culture and the culture of other students was a highlight! A myriad of intercultural books was available, not only to English tutors but also for classroom teachers to use with their students. I remember reading about and celebrating Lunar New Year with the children, Hispanic feasts, and Kwanza. Relating with the parents and learning about customs in their homes was a bonus!"
Sister Jane Gegg still actively teaches with the English Tutoring Project at Cabrini Academy in St. Louis. She spoke with me about what it means to her, and recent challenges she faced.
"I feel that I/we are truly making a world of difference helping children become not only proficient in English skills, but also helping them to develop their full potential and use their talents and gifts to become contributing members of their world," she said.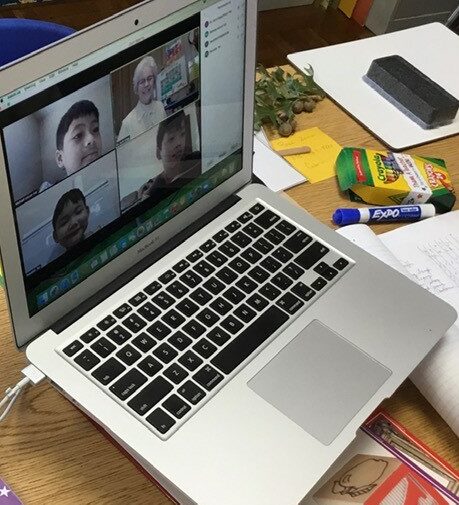 With the pandemic, Sister Jane must teach her students over Zoom now, which can be difficult for any teacher but especially when teaching 27 children, Grades K-3, collectively from seven different countries.
"It is a blessing to serve these children who are so eager to learn," she said.
To learn more about the English Tutoring Project, please visit their web site.