By Sister Francine Schuster, ASC
Pope Francis, often photographed holding and marveling at a newborn child, calls midwifery one of the noblest of professions.
As a longtime nurse and midwife, I would have to agree. It has been such a blessing. In some ways, I was born to do it.
My mother's mother was a midwife in England, one of the first countries that institutionalized the training of nurses and midwives.
They were public health nurses who provided in-home care for families affected by polio, measles, injuries, and poverty that led to high child mortality rates in England's slums.
Initially, they trained under practicing midwives and physicians. Later, they trained at the England College of Nurse-Midwives just like in the popular BBC period drama series, "Call the Midwife."
Eventually, some of those nurse-midwives came to practice in America and assisted with home births long before hospital births became the norm.
By definition, a midwife is a person (female or male) who is "with woman." Professional designations are a little trickier. A certified "nurse-midwife" has been certified by the American College of Nurse-Midwives. A certified "midwife" has certification through the same institution but is not a nurse. Lay midwives have learned the trade but lack the education of the other two groups.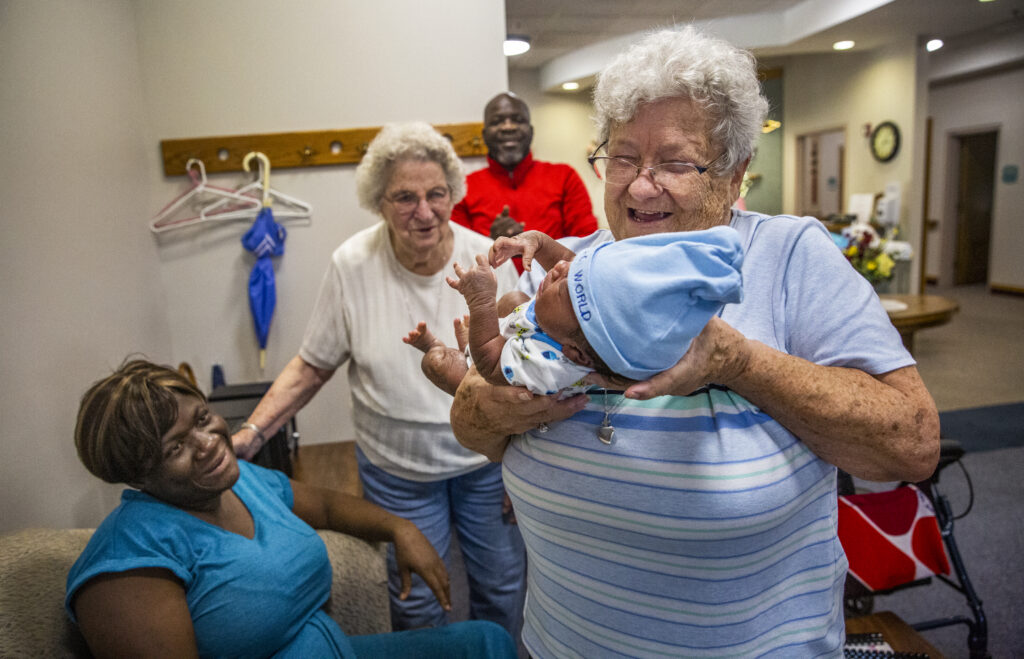 I served as a doula or trained companion to a woman who gave birth in August 2019. Although I did not deliver the baby — the child of an asylum-seeking couple living at our Wichita Center — Mama thought I was great.
After working with birthing mothers and newborns in Adorer-run hospitals, I asked to go to a nurse-midwifery school in Mississippi, where I built on my nursing knowledge and learned of the total care of mothers and babies including complete physical exams and about the complications of pregnancy, birthing, and immediate care before, during and after the birth.
During practicum through the school, I worked with migrant worker moms and poor women who could not afford a hospital birth. My student colleagues and I treated colds, infections, and consulted with doctors when needed. We worked in obstetrics and clinics and did follow-up care in the woman's home, as well.
I was given the great opportunity of having my tuition waived if, upon completing my studies, I practiced one year in an area of the country with a high maternal or infant mortality rate. I chose Harlingen, Texas, in the Rio Grande Valley of southern Texas near Brownsville, which had only one large hospital.
I worked in a clinic across from the Harlingen hospital, and in a satellite clinic 30 miles away in Raymondsville, Texas, and provided prenatal, birth, postpartum and infant care. One night, I had to call the pediatrician to see a baby I thought had pneumonia. After he examined the baby, he asked how I knew what was wrong with the child. I could only say, "the good training I had."
My first solo birth before I was a nurse-midwife was in Bolivia with a woman who prepared our community's meals. Her son was sent to say, "Madresita, ven, ven" (Sister, come, come). I went to Eugenia's home with Sister Ann Irose to translate and helped deliver a healthy 5-pound baby girl. The mother, Eugenia, the two new grandmothers, Sister Ann, and I witnessed the birth, kept everyone calm, and helped the small red-faced baby to be born. What a gift to us all.
I practiced midwifery in homes, hospitals, clinics, and even in a car. Once I did a home birth with a fireman telling me not to touch the woman even though I had much more training than he did. If I had identified myself as a nurse-midwife, he would have let me deliver the child anyway. The baby had a loose cord around his neck and while the fireman searched for a scissors, I had the baby born safely.
I practiced in Mississippi, Florida, Texas, Illinois, Missouri, Arizona and New Mexico. I was instrumental in setting up the nurse-midwifery service in our hospital in Murphysboro, Illinois. The obstetrics program closed in Murphysboro, but moved to Carbondale, where it is still going.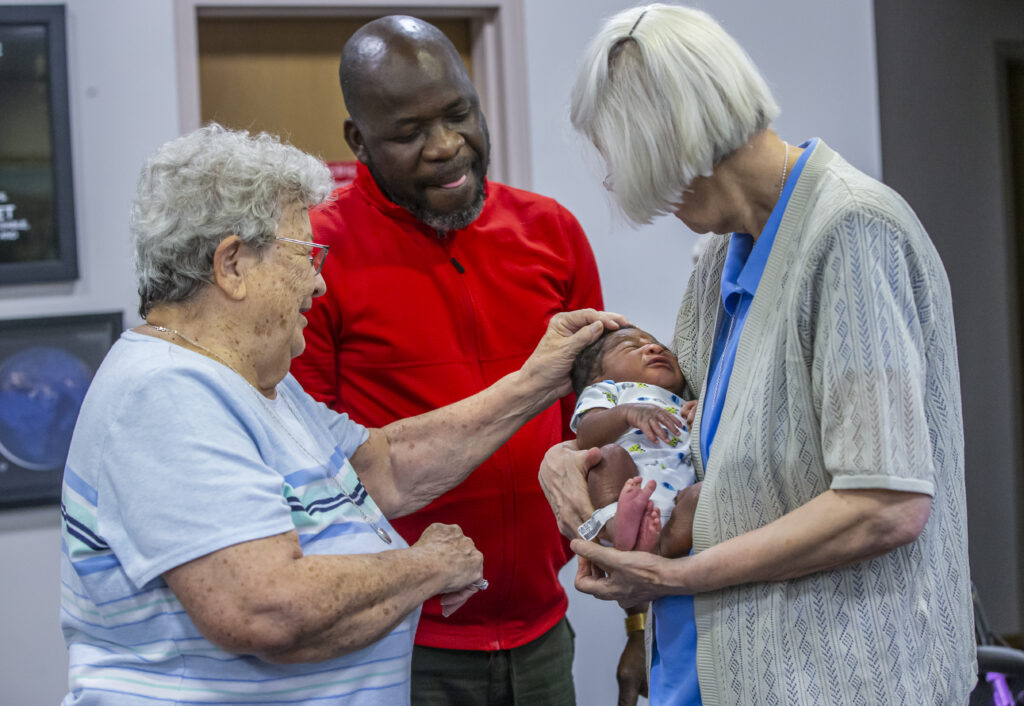 In Harlingen, we nurse-midwives supervised the clinical experience of students applying what they had learned in the classroom.
We were all active in our organization's efforts to provide continuing education locally and nationally. We built programs and tried to educate the medical world that we knew what we were doing. I recently shared a research survey on the art of midwifery.
It is so much more than birthing a child. It is birthing and rebirthing a family.
Editor's note: Last year, Pope Francis invited prayers for nurses and midwives and "their precious work." His request came on the heels of the World Health Organization designating 2020 and 2021 as the "International Year of the Nurse and the Midwife" in honor of Florence Nightingale's 200th birthday. (The pandemic and its impact led the WHO to extend the year.)
We have had many nurses in our ranks, but perhaps only one nurse midwife: Sister Francine Schuster, ASC.