By Sister Barbara Hudock, ASC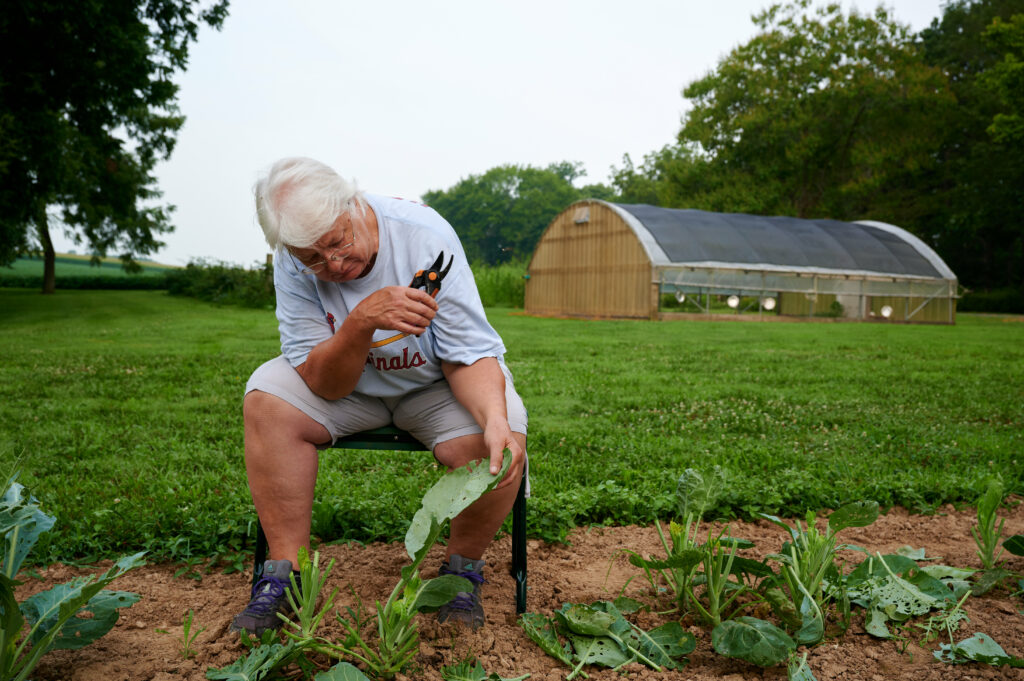 Each day, we receive blessings and can give blessings. They are like the air around us. We breathe in blessings as we realize that we are blessed and the world around us is a blessed place. And then we breathe out our received blessings to others.
What does being a blessing look like? It looks like the many ways we find each day to reach out to others with a smile, a kind word, a good deed. The "Be a Blessing Garden" project is one of those good deeds that connects an unlikely group of people. It is an opportunity created by the Adorers and the Illinois parishes of St. Patrick in Ruma, and St. John the Baptist in Red Bud. It consists of those who plant the seeds, starting the seedlings that will grow to be turnip greens, collard greens, tomatoes, and cucumbers. Those plants are then planted in the garden at the Ruma convent by volunteers from the two parishes. After weeks of tending the garden, they take boxes of the fresh produce to Cosgrove's Kitchen in East St. Louis, Illinois, every week.
This is one way to be a blessing. Being a blessing can happen in so many ways. It can happen as we come to the table with each other and listen to the person sitting next to us. It means lifting up each other and all the people and situations of our world before our God, asking that we might receive and give the blessings our world needs.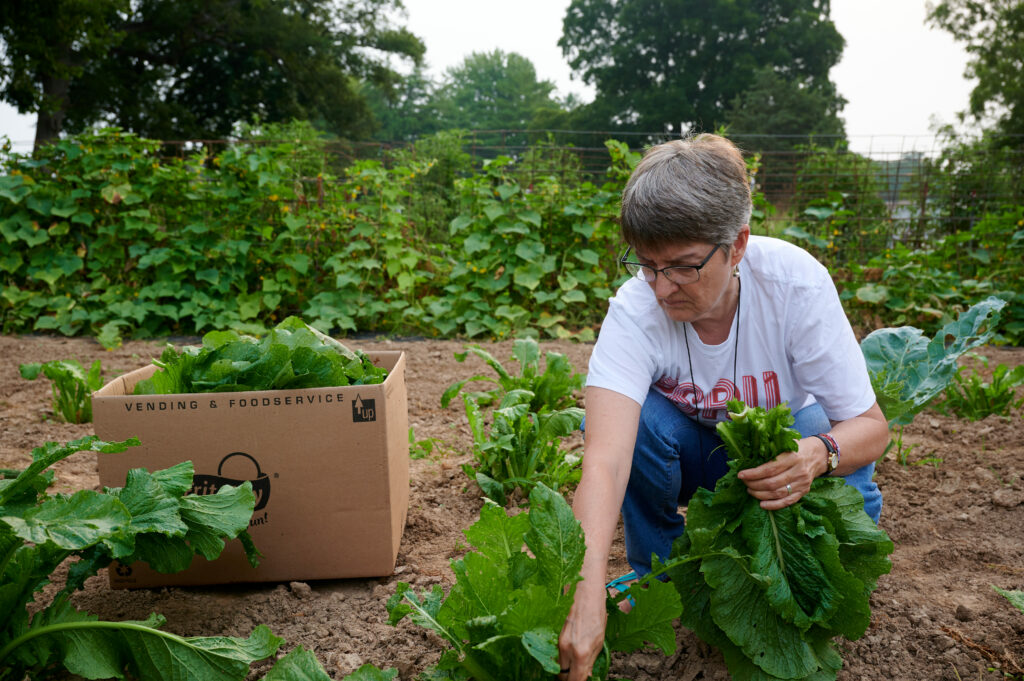 There are so many unknowns in our world, so many differences of opinions and beliefs: people who believe in conflict, people who just want peace, people who want things a certain way, people who want what is best for all, people who believe controversy is the best way to move forward. There are people who struggle to have basic necessities, people caught in unjust situations. We might not be able to solve the problems in our world. But we are called to be a blessing.
During this harvest season, we can take time to realize the blessings that have come into our lives and find ways to share them with others. Be a blessing and bring a compassionate presence to our world.
Editor's note: Although Sister Barbara founded the Be a Blessing Garden in April 2019, she says many others work to keep it running. She sends them a special thank you for being a blessing.