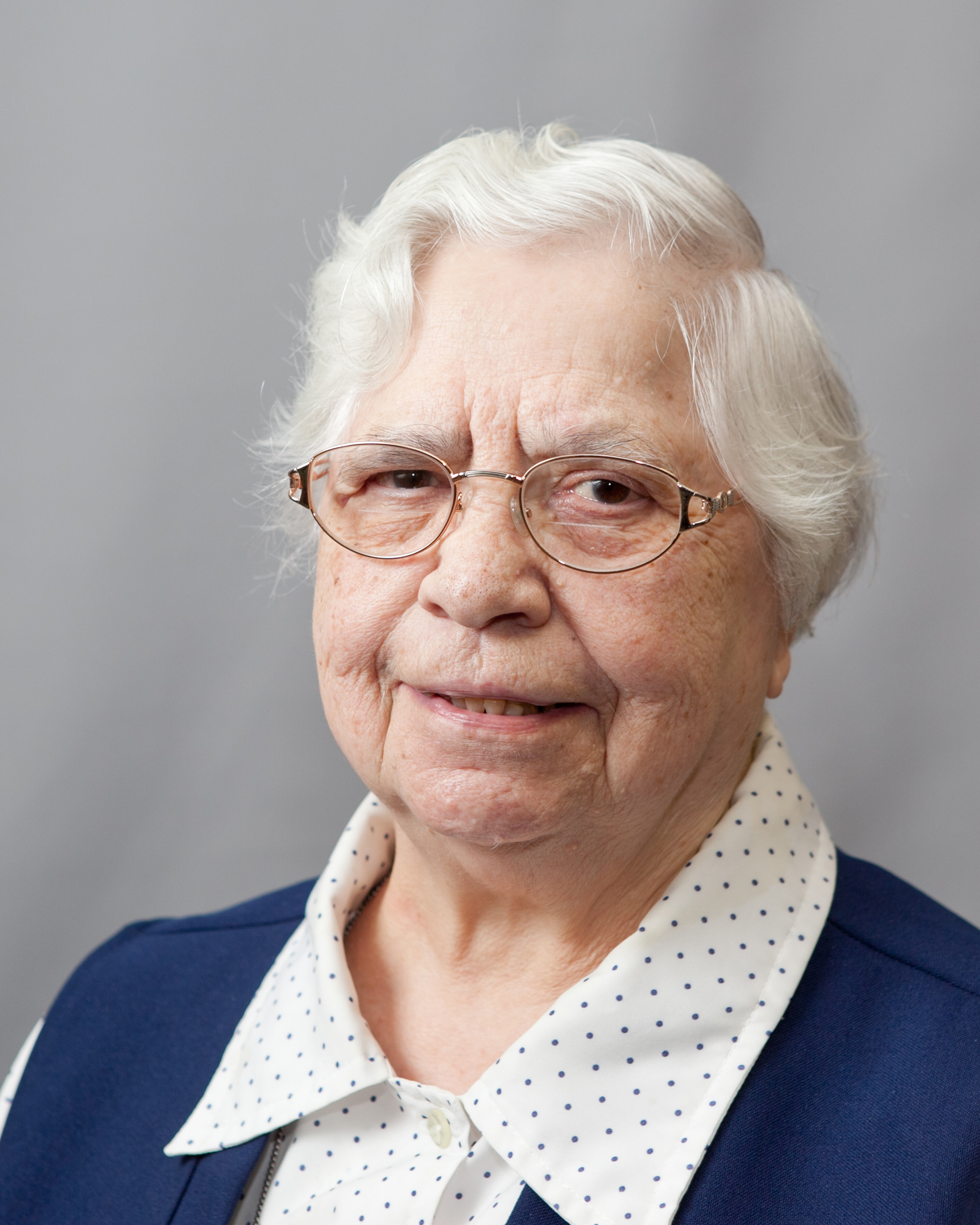 Sister Valeria Cisneros, ASC died Wednesday, July 5, 2017. She was 95 and had spent nearly 78 years as a professed Adorer of the Blood of Christ.
Sister Valeria was born Jan. 25, 1922, in Clovis, N.M., one of seven children born to Arnold and Victoria (Trustensky) Cisneros, and named Clara. Her mother died when Clara was 3 ½ years old, and her father, a train engine repairer and musician, remarried. Her stepmother, Maria Ateaga, nicknamed "Cuca," taught the family Spanish. She and Arnold had two children.
Valeria attended elementary school in Waynoka, Okla., a railroad hub, and later, St. John's Academy in Wichita, Kan. She later would earn accreditation as a nurse aide from Wichita Vocational Technical School.
Valeria, who had three siblings who became sisters, entered the Adorers and made first vows Aug. 10, 1939, and final vows, Aug. 10, 1944.
Valeria wanted to be a catechist and teach religion to poor Mexican children, but the ASCs did not provide that ministry at the time. Instead, she kept house at convents, a hospital and two archbishops' homes for 40 years in Kansas, New Mexico, Oklahoma and Texas.
She also was a caregiver to children and elders and worked at God's Food Pantry. She also provided service at the Wichita Center, where she lived.
She enjoyed reading, crafts, sewing, and knitting caps for needy children. She sewed the dress for an ASC sister doll for an exposition in Lourdes, France, in 2007.
She was preceded in death by her parents and all but one sibling, Arnie, as well as nieces, cousins and her ASC community.
A Mass of Resurrection was celebrated Monday, July 10, in the Chapel of the New Covenant at the Wichita Center.
Her cremains will be inurned in the Wichita Center cemetery.